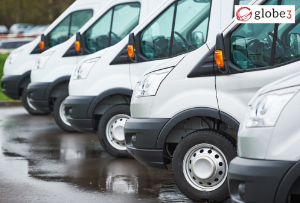 Posted on 30th Jan 2023
The events of 2020 impacted all industries and introduced new business issues that businesses had to solve. The COVID-19 outbreak upset several firms' plans and required them to take emergency measures. According to McKinsey & Company, between December 2019 and July 2020, the average percentage of client digital engagements increased from 36% to 58%.
Meanwhile, increased competition made it harder for the commercial service business to focus on long-term strategy. Instead, short-term objectives consumed management's time. Let's take a closer look and acquire a basic understanding of the commercial service business.

What is the Commercial Service Industry?
Commercial business is the activity of companies that sell goods or services. Outside of manufacturing or generating items, the commercial business comprises all activities. It can also refer to using land or property for commercial purposes, such as retail businesses. In addition, commercial services can help businesses in many ways, such as logistics and transportation, stock management, waste management, warehousing, cleaning, and recruitment.

Top Challenges Faced by Commercial Services Industry Today
1. Recognizing Customer Expectations
A company serves a wide range of clients. Every consumer is unique and has different product and service expectations. Therefore, businesses must concerted effort to grasp what their consumers want. The method to comprehend is to stay in touch with your consumers and listen to their worries.
Before that, you are establishing appropriate client expectations would be beneficial. Make it explicit from the outset if you do not give 24/7 assistance, solely email support, or have dedicated account managers.
Many commercial service businesses make financial mistakes that cause them to fail before they reach their first anniversary. Nearly 75% of professional services start-ups only survive for a short time due to bad decision-making. Therefore, companies should prioritize their company cash flow. Cash management is an essential skill for any commercial firm.
Also Read: THE PROBLEMS OF USING SPREADSHEETS IN FINANCE
Technology is essential to challenge and might be as dependable as possible. When your service is down, you may face a crisis. You may encounter the fury of your consumers at such a moment. Failure to embrace technology increases the difficulty for professional services industries to compete with competitors.
The right and advanced technology, like machine learning, will address clients' needs and operations. These are indispensable. Leveraging technology will enhance the efficiency of your company. The customers are well aware of the crucial impact of delivering services with tech.
4. Recruiting and Keeping Talent
With millions of people losing their employment, those who remain employed tend to stay put and not look for new chances. This reality has made it considerably more challenging to find qualified candidates. To keep developers on board, HR regularly raises their pay and benefits. Engineers' exorbitant pay may become one of the difficulties of launching a firm nowadays.
You may use Globe3 HRM software to determine the average salary for developers with the necessary experience. However, if you don't require an in-house staff, you could better hire a third-party provider to handle this business management issue.
5. Choosing the Right Channels and Tools
Choosing the appropriate channel and software is critical for any organization. It would help if you did not employ phone support simply because it needs to be updated. Choose the suitable channels to support your business use case.
Several methods are available, including phone, email, live chat, self-service, and community help, especially ERP software. Choose the correct ones and resources to help with customer engagement.
New future for Commercial Services Industry
Professional services solutions that are cutting-edge and inventive assist Commercial Services Industry in understanding their internal and external operations.
Commercial Services Industry require ERP software that focuses on long-term goals rather than short-term ones, such as generating consistent demand to strengthen the sales funnel and effectively managing project and associated resources.
Challenging periods, like the pandemic, might be the perfect evidence for Commercial Services Industry to recover. Therefore, the commercial Services Industry should increasingly prioritize project optimization, recruiting cycles, and financial management capabilities.
Are you interested in ERP Software? Then, let's connect with GLOBE3 ERP today!