Enterprise Project Management Software:
Elevate Your Project Efficiency with
Our EPM Solutions
Our Project Management System offers a seamless communication platform that enables effective task distribution, timely project completion, and resource allocation.s
Watch a video
Request a demo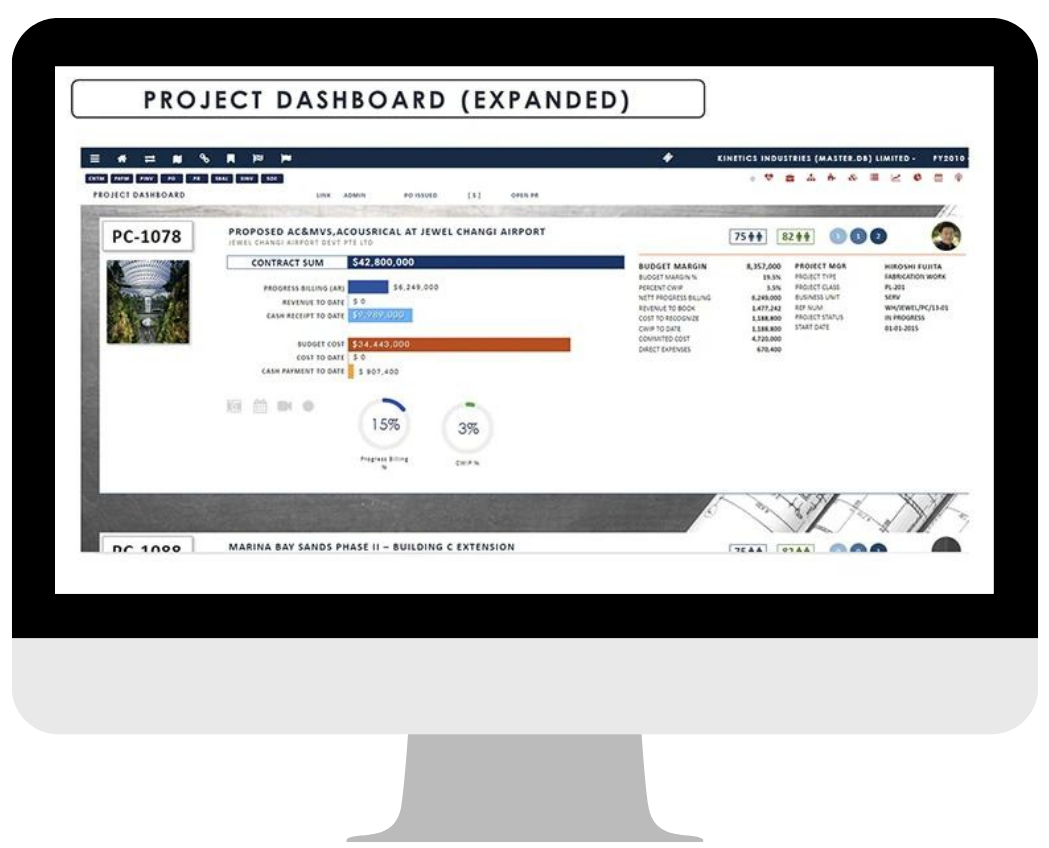 Globe3 Enterprise Project Management
Globe3 ERP's Enterprise Project Management solution empowers project managers and team members to collaborate on projects seamlessly and maintain accurate project status updates.
With cloud-based access, stakeholders can see, monitor, and manage project status anytime, anywhere for complete visibility and control. The result is improved project completion records, client satisfaction, and reduced non-billable work.
Enterprise Project Management Software Core Benefits
Globe3 Enterprise Project Management Software Features
Globe3 Enterprise Project Management (EPM) is an advanced enterprise resource planning (ERP) software solution that usually ties up with construction businesses to streamline and optimize their operations.
Central hub offers real-time visibility into project performance, progress, and key metrics. It presents graphical representations and summary information, enabling project managers to monitor milestones, budgets, resources, and risks.
Project Dashboard capabilities
Set Project Types and Class
Link to Chart of Account for WIP, Revenue and Costs
Set Project Approval Workflows (PR, PO, Claims etc.)
Upload Supporting Documents, Project Photos, Shop Drawings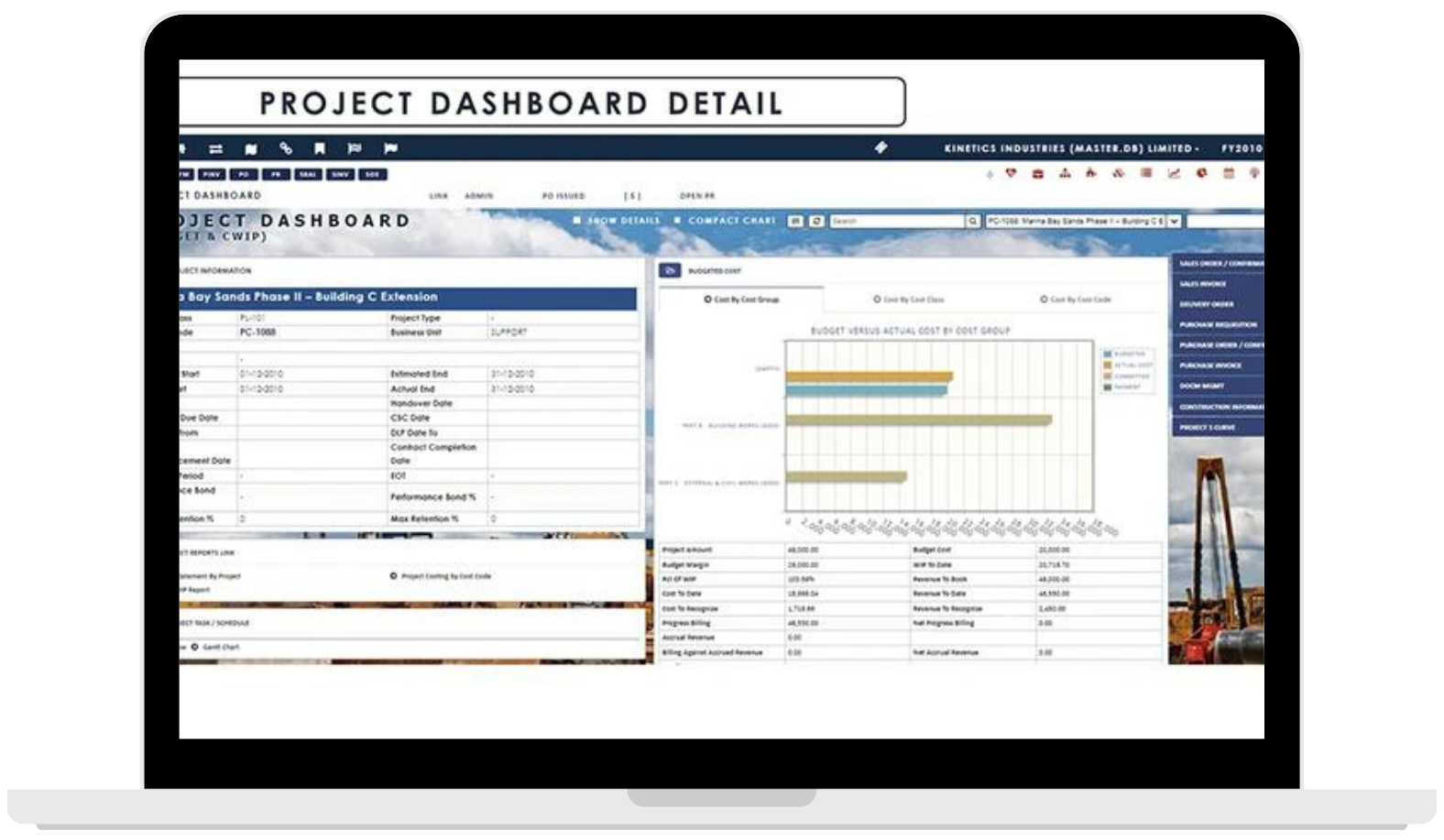 Why is Globe3 EPM Software?
With Globe3 EPM , your organization can efficiently manage large and complex projects, thereby cutting costs and time.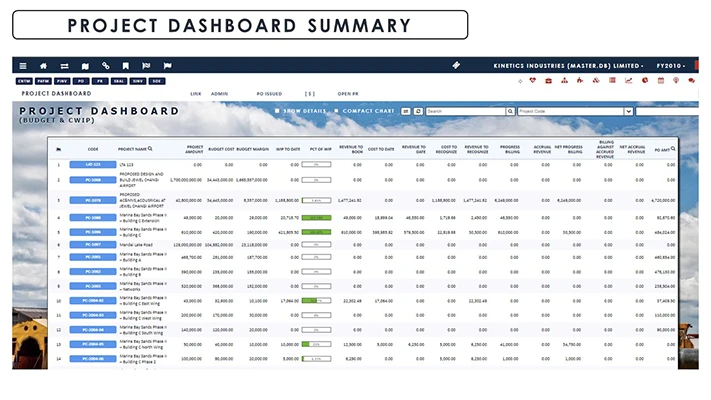 Meticulous Planning and Scheduling
Plan tasks, assign them to team members, set priorities, and deadlines.
Quick communication and Transparent Collaboration
Easy and transparent access to work and communication, making the process simple and fast.
Manage Resources and Budget
Manage resources, track your expenses and provides and clear reporting on budget performance
FAQs
Experience the power of our EPM module and drive your business to new heights!