The Best Financial Management ERP Software for SMEs' in Singapore.
Transform your financial processes with Globe3 ERP's software. Gain a comprehensive understanding of your cash flow and financial performance.
Watch a video
Request a demo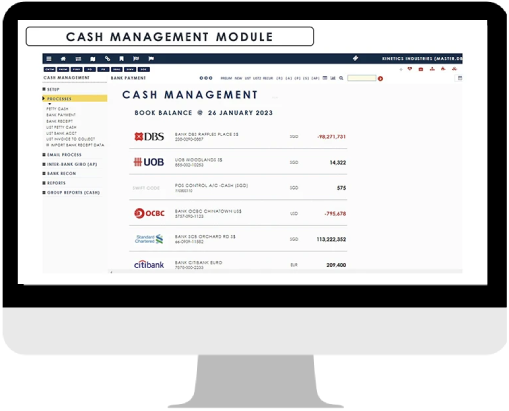 What is Globe3 Financial Management?
Globe3 Financial Management is a cloud-based platform that helps businesses manage their financial transactions, budgeting, forecasting, compliance, and financial close processes. With real-time visibility into financial performance, from consolidated levels down to individual transactions, businesses can make informed decisions. Globe3 Financial Management can also integrate with other applications, such as order management, inventory, CRM, and commerce, providing a comprehensive solution to run the entire business.
Financial Management Solution Core Benefits
Globe3 ERP Financial Management Features
Globe3 ERP's financial management solutions offer automated core finance and accounting processes, providing valuable insights into your business's performance.
Cash Management module in Globe3 Financial Management helps companies control cash flow more effectively. It offers streamlined bank reconciliation, unlimited bank accounts, cash flow projection, and detailed cash book reports.
Cash Management capabilities
Mass Payment Advise via Email
Mass Official Receipt via Email
Auto Bank Reconciliation via OCR
Group Cash Report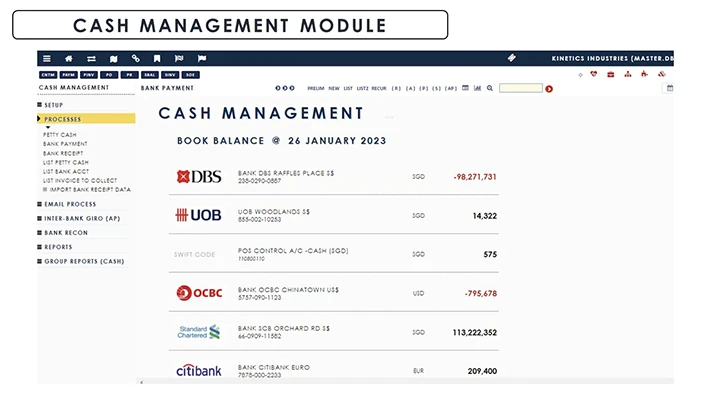 What Globe3 Financial Management Solves?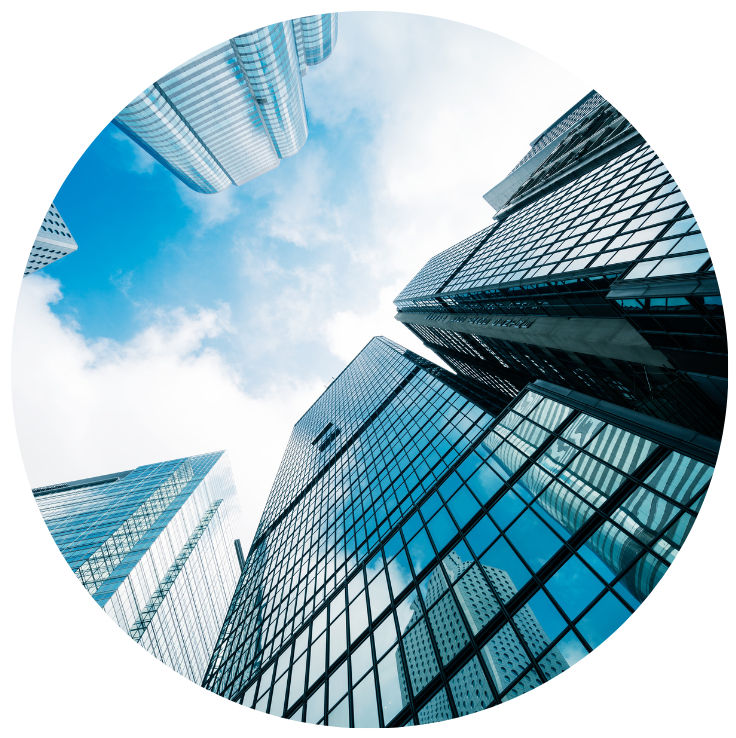 Customizable financial management: Customized to meet the specific needs of each business. Businesses can tailor the software to their unique financial management requirements, resulting in more efficient and effective financial management.
Real-time financial reporting: Provide real-time financial reporting, giving businesses up-to-date information on their financial performance.
Automate Manual Processes: Automate and streamline manual processes that waste time and resources.
Ensure Compliance: Consistently apply the appropriate rules and schedules for revenue recognition, amortization and depreciation, prepaid and deferred expenses, and other financial processes to ensure compliance with regulations.
Financial Management ERP Module FAQs - Globe3 ERP