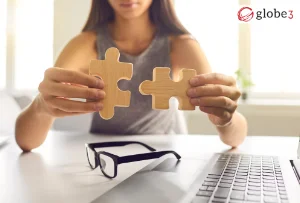 Posted on 6th Mar 2023
Enterprise resource planning (ERP) software implementation refers to planning, configuring and installing an ERP system. Consider an industry-leading Software as a service (SaaS) and cloud-based ERP systems n that provides integrated management of your business processes and applications and real-time agility to help position your business for success. To ensure a successful implementation, the organization must carefully define its requirements, determine how to redesign processes to take advantage of the system, configure the ERP system to support those processes and test it before deploying it to users.

The following implementation framework can prepare manufacturers for growth through 5 key steps:

Step 1: Project Planning
A project needs a group of internal project managers with a designated team manager. Then they will establish an implementation plan outlining the actions required for completion. It is crucial to define timelines, assign responsibilities to each project team member, define training processes and control all the above in a project plan.
These key individuals, responsible for determining members' roles throughout implementation, should have much experience inn project management and developing communication plans.
Step 2. Designing
The design phase starts with specific needs and an understanding of current processes to create a complete design for the new ERP system. These phases include designing new, more efficient workflows and other business processes that use the system.

Since users have the most detailed awareness of current business processes, they should be involved in the design process, which helps them adapt to the new system and take full advantage of it.
Step 3. Development
With precise design specifications, the development stage can start by system customization and configuration to support business process reengineering. First, identify the new data and its source, then check its compatibility with the software.

The objective of this step is to improve data accuracy and completeness. Finally, if your business uses an on-premises ERP system, it must install the required hardware and software.

Step 4. Quality assurance and testing
To ensure the accuracy of information and functionality of the software, the project team should practice in a test database. If there are any data integration and centralization or interface design issues, they can fine-tune them before launch. Once all final testing is ready, create a detailed user adoption and training for the team.

For instance, the project team might test particular modules and features, make corrections or revisions in light of the findings, and then retest. For example, they can push a different ERP module while another is still developing. Initial testing of the essential functions of the software's full capabilities is critical, including allowing some employees to run a trial for all their regular tasks. This phase should also involve data migration and cleansing and end-user orientation training.

Step 5. Go-live & post-implementation
Creating a checklist to ensure everything before going live would be best. The project team should be readily available to answer questions, help users understand the system and attempt to fix any issues.

Your implementation partner should be able to help with troubleshooting if necessary. Users may need time to adapt to the design and achieve the expected productivity.

Step 6. On-going Support
The management team must remain committed to the software and constantly evaluate it to maximize its benefits. The project team may still be responsible for the ERP system during this phase.

Still, it will shift to listening to user feedback and adjusting the system accordingly through constant development and configuration. Training also will be provided to new staff on the system.

In conclusion
Consider an experienced, well planned and prompt implementation of industry-leading Globe3 ERP solution . We also provide integrated management of your current business processes and applications with real-time agility to help position your business for success. If you are interested in our system Globe3 ERP dedicated to your success, let's Get In Touch!