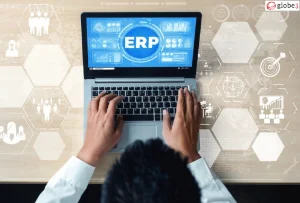 Posted on 10th Jul 2023
An Enterprise Resource Planning (ERP) system is crucial to any modern business. It is the central platform for managing and coordinating all essential business functions. As your business grows and evolves, your ERP system must keep pace with your changing needs. Upgrading your ERP system requires careful planning and execution to ensure a successful outcome. These activities require expertise and experience to ensure the upgrade aligns with your business needs and goals. Here are some signs that may indicate it's time to upgrade your ERP system:
1. Do you need to update your current technology?
If your ERP system needs to be updated, it may not be able to keep up with the demands of modern business. Tech keeps evolving, and older ERP systems may require more functions to back up new technologies, processes, and workflows. Experiencing such problems may lead to decreased productivity and operation-related issues, including system crashes and performance concerns. Regularly updating ERP systems ensures they have the latest security features and patches. Failure to do so could make your organization susceptible to cyberattacks and data breaches.
Additionally, older ERP systems may need help to support mobile devices or offer cloud-based deployment options, limiting your organization's ability to adapt to changing business needs and market trends. Upgrading data migration and cleansing with the help of Globe3 ERP can offer improved functionality, security, and flexibility to support your business needs and keep you ahead of the competition.
2. Is your business growing or going through change?
If your business has grown significantly or undergone significant changes, your current ERP system may need help keeping up with your needs. For example, you may need to handle more transactions or manage more complex supply chain and logistics operations. Alternatively, you may expand into new markets, requiring new currencies, languages, and compliance regulations. In addition, if your ERP system cannot provide real-time data insights, it can limit your ability to make informed decisions. As a result, your organization may miss out on opportunities for growth and optimization.
Consider evaluating software as a service (SaaS) and cloud-based ERP systems by upgrading Globe3 ERP. It will assist you in overcoming these challenges by offering advanced features and functionalities that correspond with your present and future business requirements, resulting in a more efficient enhancement of your business performance.
3. Is your current system causing performance issues?
If you are experiencing frequent performance crashes, slow response, or other issues with your current ERP system, an upgrade may be necessary to improve system stability and efficiency. It's vital to ensure that your current ERP system can integrate smoothly with other systems and applications your business relies on. If integration issues arise, it can cause inefficiencies, duplicated efforts, and inaccurate data. Failure to integrate your ERP and CRM systems can have a detrimental effect on your operations and decision-making. For example, you may be forced to manually input data from one system to another, leading to time-consuming and error-prone processes.
It resulted in outdated and inconsistent information across your systems, which may negatively impact customer service, sales, change management, communication, marketing efforts, and overall visibility into customer data. Upgrading our Globe3 ERP can assist in resolving data integration and centralization issues by enhancing integration capabilities and providing seamless connectivity with other applications and systems. Such upgrades can significantly enhance data accuracy, reduce manual labor, and enhance business process reengineering.
4. Is your current system lacking key features?
Your ERP system needs to catch up if you constantly need to add on more features. Modern ERP systems provide many new features and capabilities to improve productivity, streamline processes, and drive growth. One instance where advanced analytics and reporting tools can be accessed is through the implementation of new ERP systems. These tools enable users to extract insights from their data, ultimately leading to informed decision-making. Automated workflows are also a key feature of modern ERP systems, which can decrease manual effort and improve efficiency.
It's essential to recognize that specific ERP systems can readily incorporate advanced technologies like artificial intelligence, machine learning, and the Internet of Things. This integration can significantly improve business operations and create unprecedented opportunities for innovation. Globe3 ERP Solutions Singapore's system upgrade gives you access to new features and capabilities that support your business objectives. Investing in a modern system ensures your organization can handle technology advancements and adapt to changing market conditions.
To Sum It Up
The decision to upgrade your ERP system depends on several factors, such as the age of your current system, changes in your business needs, technology advancements, user adoption and training, quality assurance and testing, and the availability of vendor support.
If you are experiencing any of these issues, consider upgrading your ERP system. Evaluating your current system and determining whether an upgrade is necessary to help you achieve your business objectives is essential.
Are you interested in learning more about a Globe3 ERP upgrade?
Upgrading a trustworthy ERP system can benefit organizations, including improved functionality, increased efficiency, enhanced security, and better decision-making capabilities.
Globe3 ERP is a scalable pricing solution for small and medium-sized businesses looking for a cloud-based ERP system that supports all your business needs. Contact us to see how our experienced team of consultants will help you stay competitive and take advantage of new technologies and features.