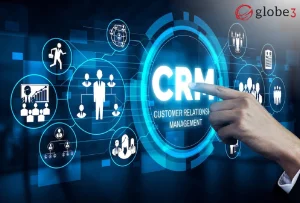 Posted on 19th Jun 2023
Customer Relationship Management (CRM) only gets a little more important for a successful organization. This critical, time-consuming, and laborious process is also susceptible to human mistakes. We've all been there, hopping from salesperson to sales rep through repetitive queries while information goes through the cracks. It might result in a poor first impression with a prospect, something your small firm needs help to afford.
Fortunately, there is software for that. What are the characteristics of a fundamental CRM feature? Including a system in the CRM, the category is determined by its core characteristics; these elements should be uniform across all CRM software.
1. Contact Management
Contact management is at the heart of every CRM software since good lead, prospect, and customer management is the cornerstone of any organization. As a result, your CRM must offer an easy-to-use contact management tool that allows you to collect and utilize your prospect and customer data most effectively.

Contact management makes it simple to:
• Create a new contact.
• Add updated information about existing contacts.
• Share contact information with everyone in your company.
Globe3 Customer Relationship Management Software (CRM) allows customers to create unlimited users with a certain number of concurrent users and keep track of the history of user logs. Besides, the system can show management what activities and processes have been done or changed in a day to improve the security level of Globe3 ERP.
2. Lead Management
To interact with prospects, you must first obtain their essential contact information. Yet, to offer appropriate communications, you must also know where they work (location), the size of their organization, their job title, and a variety of other profile data. Access to this type of information necessitates using a lead management function.
You may use lead management to:
• Gather GDPR-compliant contact information.
• Conduct nurturing email campaigns to gather additional information over time.
• Monitor channel and activity engagement to help prospects progress through the funnel.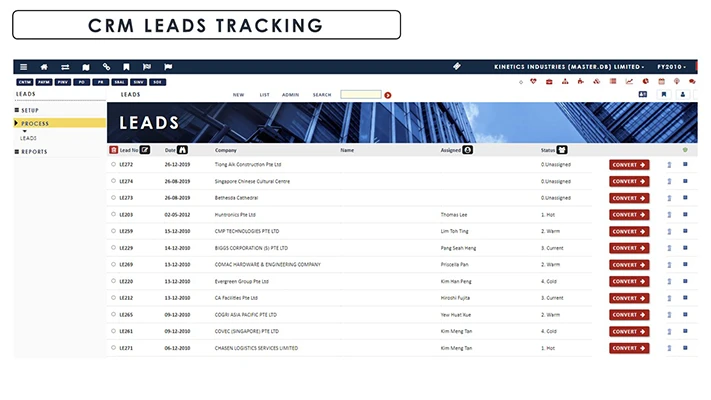 3. Sale Automation
Sales automation is any software application that automates or streamlines manual operations for a sales force. The practical goal of sales automation is to remove as much as possible from a sales rep's day that does not entail relationship-building and direct engagement while decreasing the time a business expands on managing its sales process.
In reality, sales automation increases the value of sales professionals by allowing them to devote more time and attention to genuinely vital tasks such as qualifying and handling leads, refining their sales process, and providing more personalized attention to their top prospects.
4. Workflow automation
CRM software may simplify your life by automating your process. To assist you and your team be more productive, look for software that allows you to build up custom rules and includes sales force automation.
You may program your CRM software to do a particular action depending on triggers or events such as these by utilizing the practices:
• When a potential client submits a contact form on your website, the CRM software routes the message to the appropriate sales professional or department
• When a sales professional gets a message, the CRM software sends a predefined response to recognize it. Suppose a lead, prospect, or opportunity does not react to your message or proposal within a specific time, such as 48 hours or two business days. In that case, the CRM software automatically sends a follow-up message.

Process automation capabilities may also save time and effort by automating time-consuming sales operations like order processing, tracking, and inventory control.
5. Customization
Because no two organizations are identical, the finest CRM software can tailor to your company's requirements. Some CRM solutions enable you to select which features to include in your package. In contrast, others allow you to personalize fundamental areas, such as adding contact fields, determining which data to display on your dashboard, and creating custom reports. You may also personalize your program by adding extensions, plugins, and other add-ons.
Several CRM software companies provide more complex solutions via APIs if you want even more customization to personalize the product to your organization. It allows developers access to all technical specs and coding, allowing them to customize your software fully. The API also enables you to combine the program with current business solutions used by your organization to streamline procedures.
Are you Ready for Competitor Tracking?
Finally, your company can only compete with the best if it knows the dynamics of the industry in which it operates and the standing of its rivals. A top CRM will keep you up to date on all the newest advances in this field. Finally, it would be best to consider the vital factors in developing a top CRM platform.
Did you know that GLOBE3 ERP has all of the features listed above? GLOBE3 ERP provides a free trial of its applicant tracking system and CRM. Join up for a demo today because you have nothing to lose. That's correct! You now have free access to hundreds of crucial features. As a result, please take advantage of our trial offer right away!