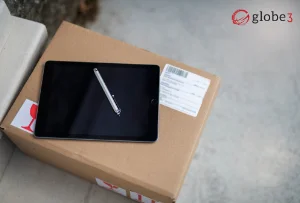 Posted on 24th Apr 2023
The field service industry faces several challenges that can affect the efficiency and profitability of a company. These challenges can lead to lower customer satisfaction, increased costs, and decreased productivity. To address these challenges, companies can turn to enterprise resource planning (ERP) software, which provides a centralized system for managing critical aspects of field service operations.

Challenge #1: Inaccurate Scheduling Problem
Most field service businesses face a significant challenge in managing a schedule properly and efficiently. There are several aspects to consider when selecting which field technician to send a call, prioritizing calls, calculating travel time between appointments, and estimating appointment length. There are also changes made at the last minute, the work orders that arrive mid-day, and the canceled appointments. It is too difficult for staff to keep up with these alterations.
How to overcome
Field service software can help you in improving the accuracy of your scheduling. A good platform allows your office team to quickly lookup a customer's history, access technician notes, and often better determine which technician to send on a call. It also offers intelligent route technology adoption and integration that can strategically schedule appointments to minimize technician travel time. As a result, an automated scheduling process reduces the risk of human error and saves time and money.
Challenge #2: Limited control over field service employees and subcontractors
The inability to monitor technicians and subcontractors effectively is a crucial concern in the field service industry. Many field service businesses implement GPS tracking but overlook the benefits of assigned jobs. This includes route planning, task completion time, and total work orders completed daily. The head office relies on employee updates, which are difficult to track and verify. All of these variables have an impact on overall operational efficiency.

How to overcome
Relying on Field Service Management technology is much more reliable and consistent. With field service management software, you can automate service delivery models, optimize field team routes and share ticket status updates with all team members and subcontracting partners in real time, which enables transparency and optimization across different predictive maintenance and service areas.
Challenge #3: Real-time updates
Work updates are required for every organization to perform efficiently. Metrics such as workforce productivity and utilization, the average time to complete a call, and the first-time fix rate can help you better understand and enhance your business. There may be a risk of low performance and mismanagement without clear communication between on-field technicians and managers.

How to overcome
When the field technician updates information from on-site and workflows and procedures advance, you can gather and retrieve data instantly using field service management software. Managers may make necessary schedule adjustments based on the most recent information; it helps to provide instant solutions to any problems that the technician may encounter.
Challenge #4: Relying on manual documentation
Gathering accurate metrics such as staff productivity, the average time to complete a call, and the first-time fix rate can be difficult if you do not use a quality field service platform. In addition, manually tracking metrics or using multiple software platforms to compile this data results in mistakes and missing information. All of this can add to the inefficiency of the field workers, can lead to loss of information and human error, and quickly become outdated.

How to overcome
Adequate field service management is one of the most time-saving for any business. They are tracking asset and inventory management, updating documents, getting a view of customers, data analytics, and reporting to become more effortless with just one click. Thanks to field service management, office managers can get information promptly, and field technicians can easily understand the customer's history, which makes your daily task more efficient.
Challenge #5: Poor Customer Communication
Customer communication is critical to providing a positive customer experience and satisfaction. However, waiting to receive a response to constant calls to the manager at the office instantly is also one of the biggest challenges for businesses. In addition, due to clear information and updates, customers could improve communication, leading to better contact with the company. However, all these instances need proper management to decrease customer satisfaction.

How to overcome
Mobile workforce management that supports automated notifications can address this issue, helping customers feel connected and valued. For example, ensuring timely reports or using an intelligent field service app on mobile devices will help achieve that goal. You can effectively use automated notifications in multiple stages throughout the customer journey. Field Service Management software creates a seamless link between field service operations and customer engagement.
In Conclusion
Digitizing your way of work can boost your success through remarkable planning and execution. It would help if you had an automated service management solution that creates a smooth link for the people on-site and in the office with the help of Globe3 ERP Solution For Field Service to better your business's efficiency and higher customer satisfaction. Contact Us for a free consultation!