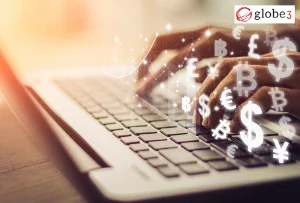 Posted on 3rd Feb 2023
ERP for financial management is an augmented module that cooperates with a company's departments. It focuses on the economic aspects, which aid in increased productivity and decision-making.
Its main difference from other traditional accounting and financial planning tools is that ERP ensures data accuracy and fast processing. Therefore, financial streamlining benefits the business in the long run by saving costs and time and increasing revenue.
After working with several clients on ERP implementations, we noted the following vital benefits companies derive from using a Finance module in an ERP solution.

What is the Commercial Service Industry?
Commercial business is the activity of companies that sell goods or services. Outside of manufacturing or generating items, the commercial business comprises all activities. It can also refer to using land or property for commercial purposes, such as retail businesses. In addition, commercial services can help businesses in many ways, such as logistics and transportation, stock management, waste management, warehousing, cleaning, and recruitment.

Top Challenges Faced by Commercial Services Industry Today
1. Real-time visibility and secure financial data
Globe3 ERP Finance module makes transactional information available for immediate review via real-time dashboards. Because of improved capabilities, financial teams have total financial visibility over a company's receivables and payables.
They can also get a comprehensive overview of sales forecasts, inventory levels, and bookkeeping functions to help ensure profitability. For greater security, various reporting choices and modules minimize the need to keep spreadsheets and physical files.
2. Integrated and automated data across the organization in different countries
With Globe3 ERP, you get immediate data synchronization, improved data quality, and an updated view of the organization at the touch of a button. In addition, shared management tools and integrated financial management modules track accounting data with international standards. You can choose a framework in multiple languages, currencies, businesses, and charts of accounts as a result.

3. Better tracking and managing finances
Globe3 ERP Finance module handles customer payment schedules, revenue tracking, and credit management across the business. Our ERP system also includes a CRM module to automate reminders and prevent customer complaints. You can easily manage billing, payments, and revenue with increased tracking capabilities and user-friendly automated payment systems. Globe3 ERP helps with cost analysis, profit tracking, invoice tracking, budgeting, investment management, etc.

4. Greater financial control through business integration
The automation of labour-intensive and repetitive financial tasks increases the workforce's productivity. Globe3 ERP improves your company's ability to effectively handle all financial department functions, including paying vendors, paying employees, and economic forecasting. An ERP system also eliminates the need to work in various methods, which minimizes costs, boosts productivity, and enhances processes when managing multiple departments.
You may use Globe3 Finance The Globe3 ERP Finance module offers integrated financial management for strategic decision-making, while the Project Account Software provides centralized tracking of financial accounting data for multiple entities. It also generates reports such as ledgers, trial balance data, balance sheets, and financial statements.
5. Maintain financial transparency with an advanced dashboard.
Monitoring each transaction and its movement across each point via the system in real-time again upholds the operations' transparency and integrity. Globe3 ERP is paired with cloud storage, allowing users to access it from anywhere. In addition, the accounts management system notifies authorized users of upcoming payments, preventing delays or missing out.

Why Is Globe3 ERP Finance Module Important?
The advantages of using an ERP system for financial management are vital in this digital era. Most business owners use accounting software, but Globe3 ERP will provide an all-in-one solution that includes modules for every department, such as finance, production, quality, sales, procurement, and more.
In addition, Get a Free Consultation to generate information, consolidate it, and manage company-wide business processes.