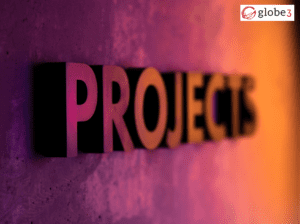 Posted on Jun 8th 2020
Construction project management is a complex process that requires proper coordination and management of resources. Every construction business needs to find ways to optimize its operations, reduce costs, and increase profits to stay competitive in the market. However, the construction industry faces several challenges, such as changing customer demands and market disruptions, which make it even more critical to maintain a proper workflow.
This is where enterprise resource planning (ERP) software comes in. ERP software can help construction companies streamline operations, improve communication, and increase efficiency. For example, with Construction Project Management ERP software, construction companies can manage all aspects of their projects, including planning, scheduling, budgeting, and resource allocation.
What Does ERP Entail mainly in Construction Industry?
A construction ERP is a method of tracking subcontractors, building materials, human resources, plant and assets, and other running costs that do not appear on the daily balance sheet in the construction industry. Through construction ERP, you will have the accuracy, control, and visibility to know whether the project will profit or lose.
How does Project Management Software help?
Enterprise resource planning (ERP) is a general term for a system that integrates all the information and resources required to run any business. Let's see a few of the benefits of ERP for a construction company:
1. Business Process Streamlined
In an industry with razor-thin margins, managing projects becomes more complex, communication becomes less frequent, and reports become out-of-date. ERP for construction can reduce business costs by integrating all processes into a single solution. Not only does this save time and administrative expenses, but it also allows for more informed decision-making by relying on a single source of truth.
2. Revenue Forecasting and Up-to-Date Reports
With construction ERP software such as 4PS Construct, you can rely on accurate data and a clear view of materials, labour, plant allocation, project duration, and so on so that actual costs stay consistent with projected costs. Furthermore, business leaders can efficiently run PowerBI reports and view key information dashboards through the integrated all-in-one solution to identify potential risks and opportunities at each project phase.
3. Making Well-Informed Decisions
ERP for construction provides powerful data insights. You can easily access dashboards that allow you to stay on top of your project's costs and margins while spotting early warning signs of potential risks and opportunities. You can drill down into the numbers as deeply as you want to address any areas of concern on time.
4. Improved Project Planning and Management
Each construction phase includes various activities, such as ordering materials, scheduling resources, and allocating plant and equipment. However, all these activities must occur at the appropriate time, with minimal waste and downtime, for the project to progress smoothly. Construction management software lets you track, store, and analyze procurement, labour, plant data, and more. It is critical to avoid paying for the plant that you may not be using, for example, and it can result in significant savings over time.
5. Future-Proofing
Although digital tools are familiar to the industry, many businesses still rely on disparate devices. It indicates that there may be inconsistencies in the data processed by the various departments, making any reports untrustworthy. ERPs for construction automate processes, enable better project cost control, and reduce IT costs and downtime, allowing you to stay on time and budget.
Conclusion
ERP software helps a construction company keep efficient track of subcontractors, building materials, human resources, plant and assets, and other running costs that do not appear on the daily balance sheet. Thus, ERP solutions can assist your construction company in reaping all of these incredible benefits through well-planned and well-executed projects of any size or type.
TNO Systems Pte Ltd is a vendor with pure ERP expertise with more than ten years of experience deploying customized Globe3 ERP systems for companies with 10 to 200 users across numerous industries. Additionally, it offers you the forecasting know-how, automation, and insights required to advance your construction company. Furthermore, we offer pre-approved PSG ERP software solutions to our clients.
Since every client is different, Globe3ERP is built to handle standard automation requirements. Our Globe3 ERP solution can fit any customer because we have the skills to make that possible. The implementation time for the Globe3 ERP solution is shorter, and it's proven to be the best construction ERP software.
Start a no-cost consultation right away if you're prepared! Please do not be reluctant to contact us.